Attention: This page is only to be used by those who have completed tryouts and have made it on to one of our teams.
Congratulations on completing tryouts and making it onto a 2022-2023 Competitive Cheer Team!
OPTION #1 (already have a customer portal)
If you have been at London Heat before (ie. you have a customer portal), please click on the Customer Login button below, log into your customer portal, and register through the portal. You will need to click on the "Find Classes" button, add the "Competitive Cheerleading" (under Add A Filter>Location) and click on the team you are registering for. Make sure you "Add to Cart" and get all the way to the "Submit" button.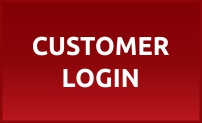 OPTION #2 (new London Heat and do not have a customer portal). This option has been disabled as we are well into the season. Please email Jamie at [email protected] to request that a portal be created for you.
Look for your team below, and click the Register button to begin filling out the registration form.