Here at London Heat, we have 3 competitive streams available!
All-Star – Elite – Good for beginner to experienced cheerleaders! With longer training hours, more competitions, and weekend practices. NEW ATHLETE Placements are on May 6th, 2023 
Prep – Great for beginners! With shorter training hours and fewer performances. NEW ATHLETE Placements are on May 6th, 2023!
Half-Year Novice – Great for beginners who want a taste of what cheerleading is! Low commitment, only training once a week and one performance at the end of the session. The team starts in September 2023 & January 2024!
We're happy to help you choose whatever program is best for your family! 
We have a home for everyone here at London Heat! 
THE 2023-24 COMPETITIVE CHEER INFO PACKAGE COMING SOON!
GET READY, SEASON 19 IS GOING TO BE A BIG ONE!
We have some really BIG plans for this season and you are going to want to be in the KNOW!  Our state-of-the-art facility is well-equipped with all the apparatus and safety equipment necessary to train youth from the beginning levels of cheerleading and gymnastics, all the way to the highest levels of competition. Interested in #BringingTheHeat this season? Fill out the form below to let us know you're interested and be the first to receive our 2023-2024 information package!
OPTION #1 (already have a customer portal)
If you have been at London Heat before (ie. you have a customer portal), please click on the Customer Login button below, log into your customer portal, and register through the portal.  You will need to click on the "Find Classes" button, add the "Competitive Cheerleading" (under Add A Filter>Location) and click on the team you are registering for.  Make sure you "Add to Cart" and get all the way to the "Submit" button.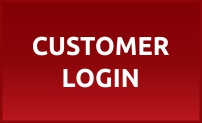 OPTION #2 (new London Heat and do not have a customer portal).  This option has been disabled as we are well into the season.  Please email Jamie at [email protected] to request that a portal be created for you.
 Look for your team below, and click the Register button to begin filling out the registration form.