2020-2021 COMPETITIVE CHEER SEASON


To indicate intent to register for the new season,
please follow the instructions below.
---
OPTION #1 (already have a customer portal)
If you have been at London Heat before (ie. you have a customer portal), please click on the Customer Login button below, log into your customer portal, and register through the portal.  You will need to click on the "Find Classes" button, add the "Competitive Cheerleading" filter and click on the team you are registering for.  Make sure you "Add to Cart" and get all the way to the "Submit" button.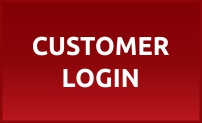 OPTION #2 (new London Heat and do not have a customer portal)
If you are NEW to  London Heat (ie. you do not currently have a customer portal), then please click on the "Register" button to the left of the 2020/2021 Season below.  Complete the online web registration form.  Try outs for the 2020/2021 Season will be free. You will be emailed by the end of June with Zoom tryout dates. Please email [email protected] for any other information.