2022-2023 COMPETITIVE CHEER SEASON


To register for the new season,
please follow the instructions below.
---
OPTION #1 (already have a customer portal)
If you have been at London Heat before (ie. you have a customer portal), please click on the Customer Login button below, log into your customer portal, and register through the portal.  You will need to click on the "Find Classes" button, add the "Competitive Cheerleading" (under Add A Filter>Location) and click on the team you are registering for.  Make sure you "Add to Cart" and get all the way to the "Submit" button.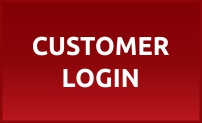 OPTION #2 (new London Heat and do not have a customer portal)
If you are NEW to  London Heat (ie. you do not currently have a customer portal), then please contact us at [email protected] or [email protected]
Our Teams:
5 Alarm
Dynamite
UV
Rays
Sunburst
Spice
Novice Teams:
Fire
Flames
Fuel